About the Authors
Update June 2014: I am very sorry to report that Michael Anthony departed this earthly life on June 8, 2014. He fought a valiant and courageous fight against a number of heath issues, supported by loving family and friends for more than 6 years after the doctors gave him no hope of living more than a few days. He will be deeply missed by all who loved him and benefited from his presence in their lives. More about his miraculous life is covered in the Story Behind the Book
Michael Anthony is well known for his Organizational Development work, his unique corporate training techniques and inspiring public speaking.
Michael has had a wide variety of full and part time jobs and careers, which included serving as an Army soldier in Vietnam, to a law enforcement officer, to Radio Host in Los Angeles to Advertising Agency Executive then Voice-Over recording artist to Seminar Leader, Author, Business Coach and Organizational Development Consultant. Many of these career experiences he held simultaneously.
After training employees and managers for some of the nation's top companies, Michael teamed up with Barbara Taylor in 1984. Together, they continued the work that each had been passionate about alone.
As a public speaker and trainer, Michael has always received great reviews from workshop attendees. His personal style seems relaxed and fun, yet his presentations are filled with powerful teaching to help people manage their lives in ways that are more productive.
Michael has one of those smooth "radio voices" that we hear and wonder, "who is that?" When Michael talks, people naturally stop and listen to what he has to say.
As an author and public speaker, Michael has tried to share what he has learned through a number of books, articles and training programs.
Through it all, Michael has dedicated his life to teaching others how to live better lives. As mentioned in the book, he has tried many different ways to make money; many of them have been unsuccessful. Those failures taught him much more than his successes.
Michael is the author of the Handbook of Small Business Advertising, Spin and Promote Your Way to the Top and Riches in Radio as well as numerous corporate training programs and published articles.

BARBARA J. TAYLOR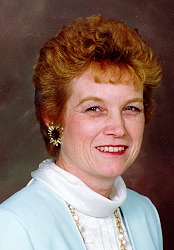 Barbara Taylor is her own best example of someone who understands the needs of small business owners and entrepreneurs, as well as line managers and employees in large companies and government organizations.
After seventeen years working in a large public university on the East Coast, she had no concept of small business needs when she arrived in Southern California to join a rapidly growing national Software and Consulting firm.
After Barbara connected with Michael Anthony in 1984, they went on to blend their own unique flavors to their work with large and small companies.
Barbara was appointed by the State of California to create the first privately funded small business development center in California, designed to help people who wanted to start or manage a small business enterprises. She requested and received Michael Anthony's assistance.
Together, they went on to work with more than 1,000 small businesses. Barbara's extensive background in the computer services industry combined with Michael's extensive organizational psychology and training background gave them a strong foundation to bring their wisdom to people who seek to grow and develop more of who they are — whatever their occupation.
Barbara's company, Rainbows & Miracles etc, focuses on Creativity and Inspiration at Work, inspiring people to find creative solutions to every-day challenges in the workplace. One of the ways she does this is through her Institute for Management Excellence (www.itstime.com) website – It's Time for New Ways of Doing Business.
Barbara is the author of the The Other Side of Midnight 2000: An Executive Guide to the Year 2000 Problem, Concordance to the Michael Teachings and How to Start a Business in Orange County as well as numerous corporate training programs and published articles.
Both Michael and Barbara are dedicated to the communication of ideas that make the world a better place by helping to improve the lives of the people they touch and work with every day.
About the Book, Income Without a Job
We are each the sum total of our choices and we are the product of our actions
. . . Michael Anthony

From the Introduction: 
When you are finished reading this book — probably even before you finish it — you will begin to see opportunities all around you, things that so many people miss because they are not looking for them. Your mind will begin to put together creative new ways of making money, finding resources, filling needs and making the world a little better. And, you will know a little bit more about yourself, about what is important to you and how to use your own inherent gifts, talents and abilities in new ways. ...
Title: Income Without a Job — Format: 6x9 trade paperback edition, 261 pages. Authors: Michael Jay Anthony, Barbara J. Taylor ISBN: 978-0-557-00377-8 (soft cover/paperback), published September 25, 2008 by Lulu. Also available now from Amazon and Barnes & Noble.
Title: Income Without a Job — Format: 6x9 trade hardcover with case wrap cover, 261 pages. Authors: Michael Jay Anthony, Barbara J. Taylor ISBN: 978-0-557-02213-7 (hard cover edition), published November 2008 by Lulu. Available now at Amazon and Barnes & Noble.
Bookstores can order the book from Ingram distributors.
Libraries can order via the Library of Congress Control Number (LCCN): 2008909491 (soft cover)
About the book website: www.incomewithoutajob.com or www.income-without-a-job.com.
Read the story behind the book, Income Without a Job.
Look over the Table of Contents.
Take a peek inside (download a sample of the book, Income Without a Job).
Read about the authors.
Sign up for our mailing list.
Who should buy this book : Anyone who seeks ways to find additional income sources that fit with their own future goals.
Buy Now: Paperback Amazon or Barnes & Noble
Buy Now: Hard Cover Amazon or Barnes & Noble
This page is www.income-without-a-job.com
Page updated: August 01, 2014